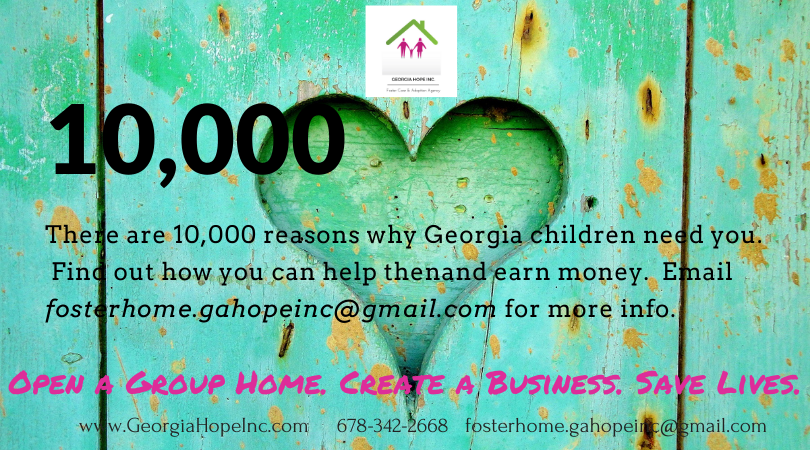 Georgia Hope Inc. is certifying Specialized Foster Care Homes for teens ages 13+ right in your very own home!
Income potential: Up to $10,000 per month
Qualifications:
Passion for working with teens
Ability to provide a safe and caring home and environment
Flexible schedule
Open to allowing professionals coming in and out of YOUR home regularly
Experience preferred
Ability and willingness to transport and engage youth in events and activities
Requirements:
30 hours of intensive therapeutic and foster care pre-service training
Record keeping
CPR & first aid certification
Medical evaluation and TB test for all household members
Background Check for all adult household members
Drug testing for all adult household members
Homeowner's/Renter's Insurance
Benefits:
Bi-monthly pay for youth room and board
$500 vacation bonus (up to 10 days paid vacation annually)
Around the clock in-home support
Dedicated Caseworkers assigned to your home with in-home support weekly
For more information, send us a message or email us, fosterhome.gahopeinc@gmail.com.
Copyright Georgia Hope, Inc.